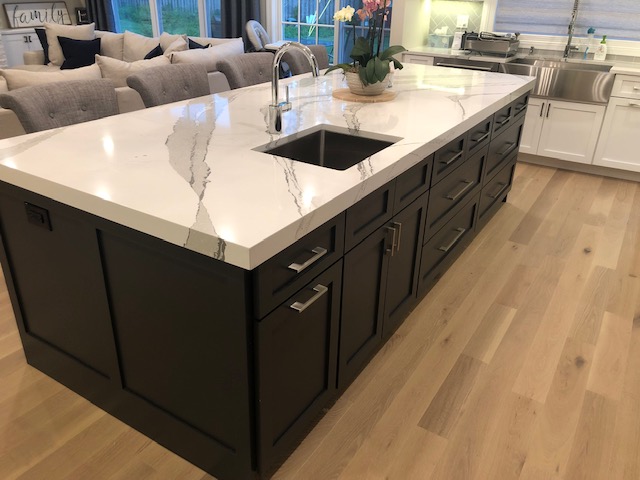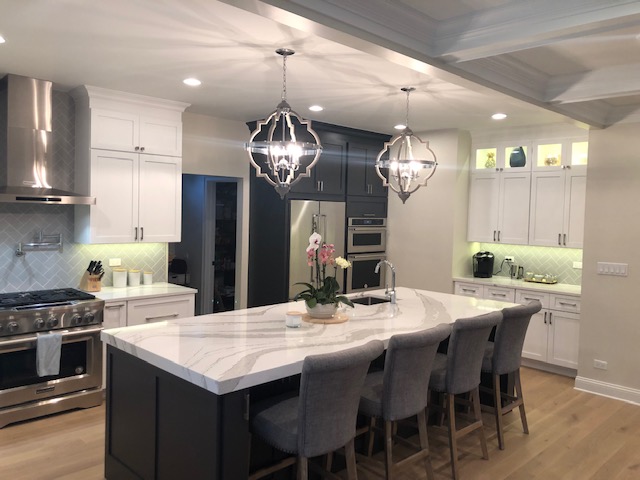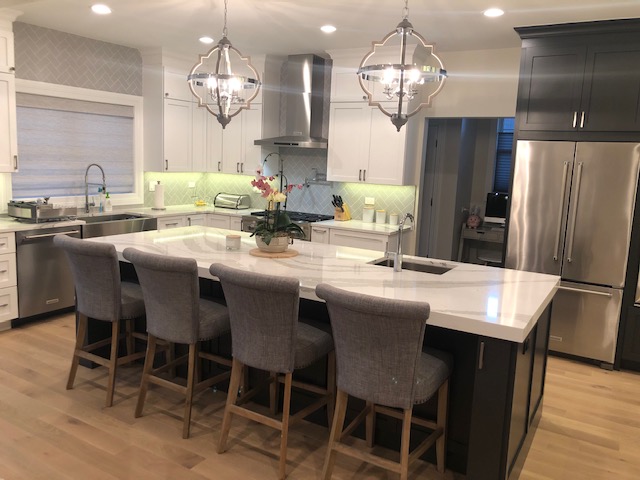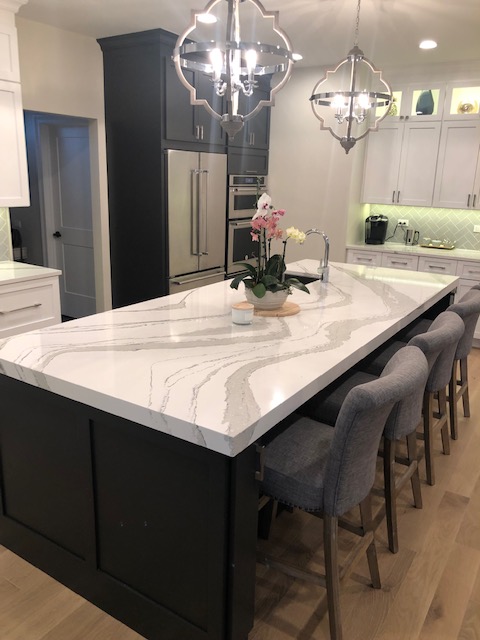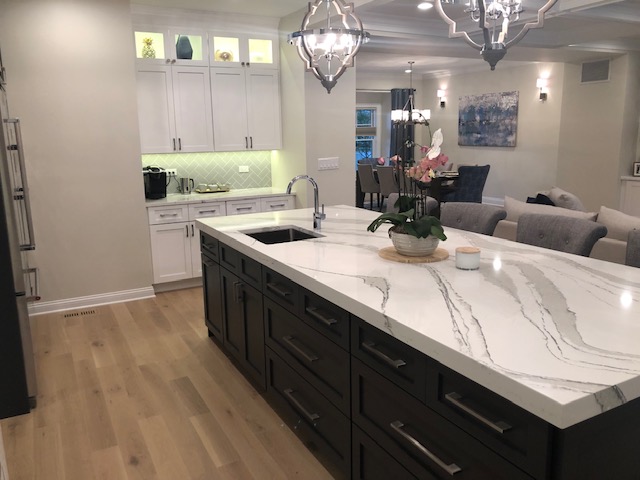 Brand New Feature Project!
A-American Custom Flooring is a newer dealer of Brighton Cabinetry. These beautiful pictures are courtesy of them. This is the first big job A-American had done through Brighton. We were so excited to see the finished project, especially since we only get to see parts and pieces in the shop.
After speaking a little more with the designer, we learned that the homeowner loves their new kitchen. And why wouldn't they? A Maple specie kitchen, painted in our Hingham finish for the majority of the perimeter, followed by a contrasting dark custom color paint for the island and a few accent pieces around the fridge and oven cabinet.
While the homeowners have been in their kitchen for a short period, we would like to believe they are going to be enjoying their new kitchen just in time for the upcoming holidays. And, we wish them well!
If you are interested in having cabinetry made by Brighton, please visit our Find a Dealer page where we have all our dealer locations listed.
Designer: Alin Mihaescu
Location: A-American Custom Flooring, Inc.
Specie: Maple
Finish: Hingham & Custom
Overlay: FOLC
Doors: Shaker VFP
Drawers: 5-pc Flat