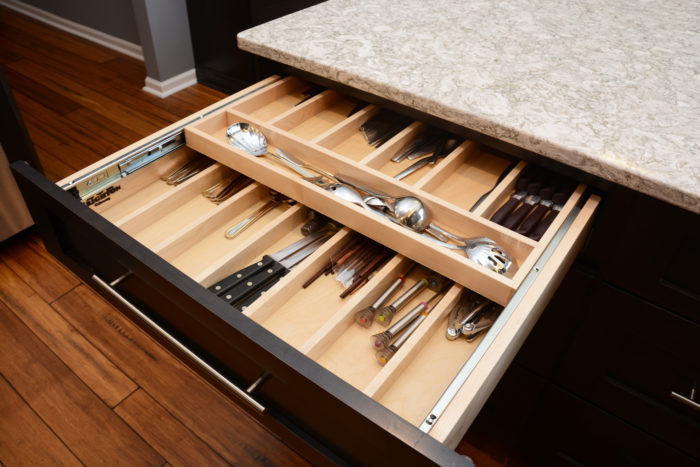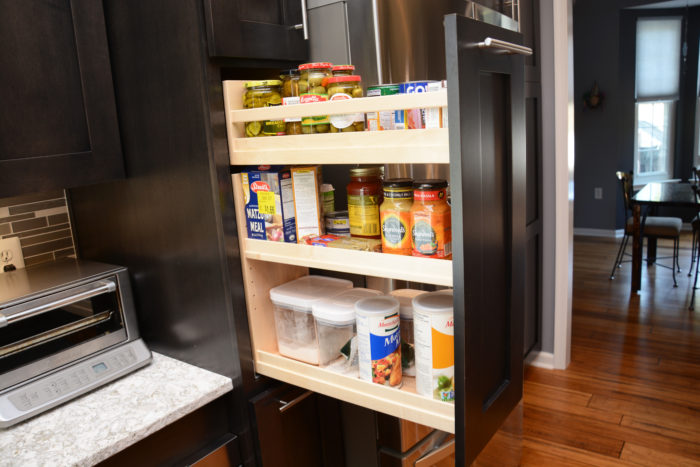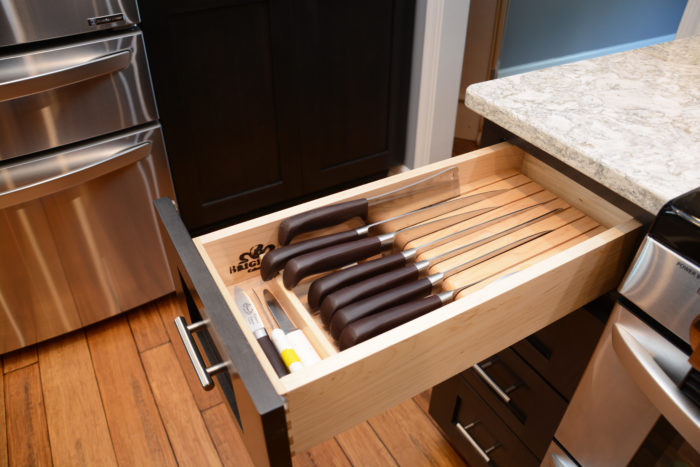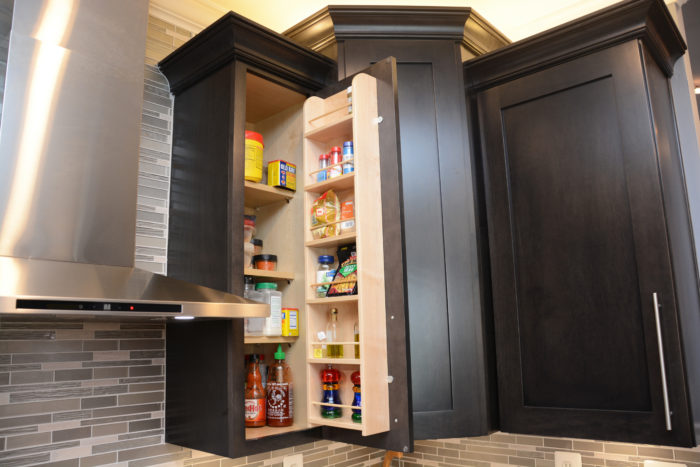 What is your dream room?
Valentine's Day is around the corner and what  better way to surprise the one you love, than with a plan to completely makeover the kitchen! Beautiful kitchens are a great place to make memories.  As one of the most used rooms in the home it's where family tends to gather the most. Brighton would love the opportunity to build your dream room!
In this kitchen you will see a variety of items that Brighton has to offer. First, let's speak about the exterior of the cabinetry. The outside design is what sets the mood for the whole room! For this kitchen the homeowner has chosen our Shaker Medium door, made from Maple and finished in Zinc which is a big difference from the ever popular white.  The stained wood has a distinguished, rich in color look.
The inside of your cabinets can hold a variety of items. Keeping it all organized is something that could be a bit of a challenge. Brighton Cabinetry offers different accessories that can help control the clutter that can build up around the kitchen with items such as spice racks or knife blocks. We even have cabinetry that house can good pullouts! And if you aren't finding a specific item, we can always custom build cabinetry and accessories to make sure everything is exactly what you are wanting in your new kitchen!
Let Brighton Cabinetry build your dream room. After all you are investing in your home, you deserve the very best! Visit our Find a Dealer page to find a designer near you that will help bring your vision to life and to your home!
Designer:  Terri Reiter
Location: Cabinet Discounters – Mt. Airy
Specie: Maple
Color: Zinc
Overlay: FOLC
Doors: Shaker Medium
Drawer: 5-pc Flat